The Mill Church exists to join God's story of redemption in our neighborhoods.
We join His story of redemption in our neighborhoods. We learn to surrender our lives to the processing of Jesus, allow His story to define everything about us, find a family to belong to, and live on Jesus' mission to transform our neighborhoods.
We envision all of the Havertown area transformed by the Redemption Story
What does that transformation look like? It's every life processed by Jesus. Where pain becomes hope. Where loneliness becomes family. Where emptiness becomes purpose and mission. It looks like:
All people honored and affirmed as God's beloved image-bearers
Slowed down lives that value presence with others over production and efficiency
Safe and vulnerable relationships that facilitate reconciliation and healing
Whole and healthy marriages and families
Works of art, beauty, and justice
All sectors of society working together for the greater good of the community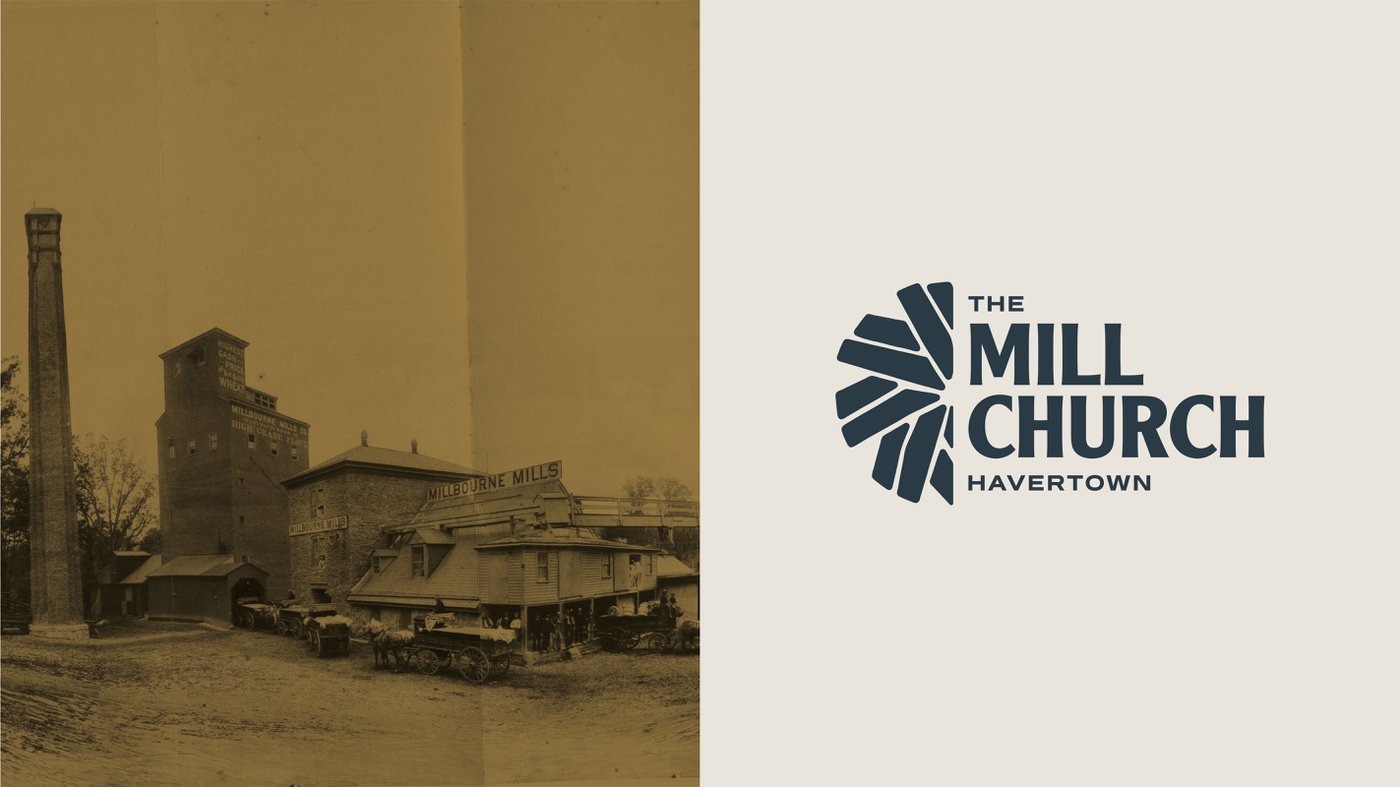 What's the mill about anyway?
Really, it all comes down to processing life, together.
Mills were crucial to the early development and flourishing of many Philadelphia area communities, including Havertown. By tapping into to the power of water, mills produced many of life's necessities—from flour and lumber, to cotton and paper, and so many others. Havertown's mills even had a profound impact beyond the local community, providing finished goods to the nation and the world.
Beyond producing the products of modern industrial commerce, mills were first and foremost a place of transformation. From their messy, raw forms, materials were processed into a more refined product—like cotton into yarn, or wheat into flour. Historically, mills were a central position in the early days of communities like Havertown, serving as hubs of activity and culture in the lives of its residents.
In fact, it was in a mill, amid the hustle and bustle of neighborhood life, that one of Havertown's first churches was born.
When we encounter Jesus, we allow our messy, raw lives to be processed by His living water. In processing life through the Gospel of Christ, we find access to the staples of renewal and salvation. We are healed from unhealthy patterns, freed from addiction. We are given hope in places of pain. And lives, marriages, families, and neighborhoods are made whole.
When we gather at The Mill, we join His family as Christ teaches us to process our lives together. And, as we are refined, made new, we find that we are sent on a new mission. We are empowered by Jesus to do good works in our neighborhoods, as we seek to participate in His restoration of the world, loving our neighbors while inviting them to join the story of redemption as well.